| | | |
| --- | --- | --- |
| Welcome | | You are not currently logged in. |
Organize Today!

Looking for more information on Organizing your workplace?
Click Here
| | | |
| --- | --- | --- |
| | | |
| | | |
| | | |
Check the link below for details.
This man was my neighbor. I was told he helped build the house i now live in way back in the 70's, which sits about 40 yards from his own home. I did not know him well, as i have only lived in the house for a short time. But in reading his obituary i discovered he was a Boilermaker. That immediately moved me to try and find out which Local Carl worked out of. I went through the Local 104 archives, and easily found Carl's dispatch records dating back to 1954. He was a 104 member. Carl was a Welder, a Rigger, and a Mechanic. What a great thing it would have been to talk with Carl about his time in the Boilermakers. Had i known i would most likely have run out to try and start a conversation with him every time i saw him mowing his lawn, which was often, Carl appeared to love mowing his lawn. Although i did not know him as a friend, or even a close acquaintance, he was my brother. Rest in Peace Brother Crisp.
--Brian Self
_______________
Carl Crisp
November 6, 1922-
February 11, 2017

On Friday 11, 2017, Carl Crisp passed away peacefully at his home in Big Lake.

He was born in Big Lake on November 6, 1922.

He met and married Grace Claymore on August 12, 1950. They remained in Big Lake where they raised their family of five children.

Carl entered the military during World War II, joining the Army Air Force.

In his younger years he worked as a logger, commercial fisherman and other trades. At the age of 40 he entered the Boilermakers Union of which he worked until he retired.

Carl enjoyed many outdoor things, such as bow hunting, gardening and especially vegetable gardening. But, most of all he loved the sport of fly fishing. "Always" in search of the "Mighty Steelhead." He had fished all the rivers that had steelhead in Washington and many surrounding states. He discovered rivers in British Columbia, but it was the "Kispiox River" in western British Columbia that was his favorite. Carl had many lifelong friends and many of those friendships were made while fishing.

Carl is survived by his children that he and Grace raised at their home in Big Lake: Pat Wardell, Cyndi Russell, Nancy Crisp, Joli Tewalt and John Crisp; a daughter Vicki Park in Bellingham; a brother John Weppler of Big Lake; many grandchildren and great-grandchildren.

He was preceded in death by his wife Grace, his parents, brothers, sisters and many other family members.

There will be a Graveside Service on Saturday, February 18, 2017 at Mount Vernon Cemetery at 1:30PM, followed by a Celebration of Life at the Big Lake Church of the Nazarene in Big Lake off Highway 9, of which Carl was a devout member for 30 years.

Carl remained completely independent until he passed away.

Arrangements are under the care of Kern Funeral Home of Mount Vernon.
Boilermaker Local 104 Hoodies available now for a $45 donation to LEAP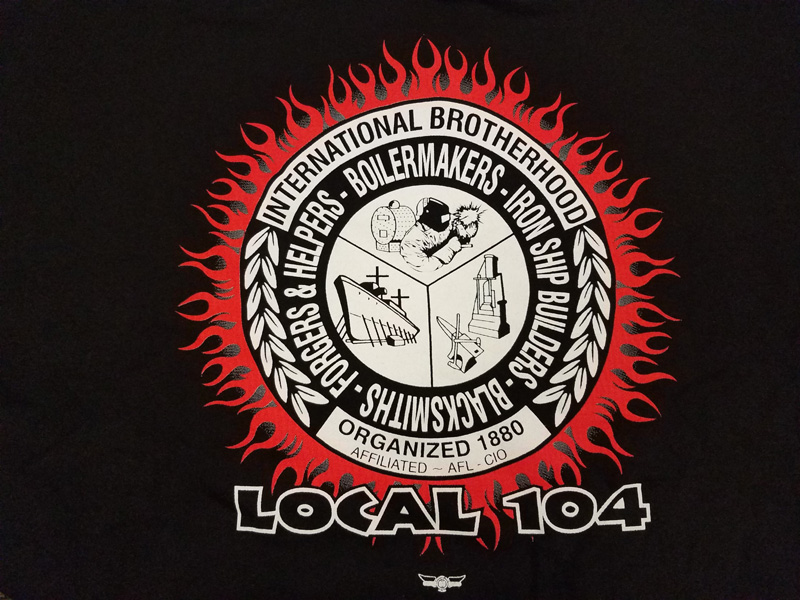 Bob Kimbrough passed away on 9-16-16 in Estancia New Mexico. This photo was taken approx.. 1982 in Fairbanks and was one of Jaffa Construction's earliest large job. Former 104 members left to right but not in order, (blonde head showing) Todd Kerr, Jerry Kerr, , Lonnie Scott, Charlie Winston (Retired), Ed Post, Bob Kimbrough, Bruce Jaffa, "Skip" Reutter, Ben Irons, Ed Tiller, Marty Woods, Jim McPherson. Other members who came from all over and were in first in 498 then later 502 were Ron Thebeau (past away this Spring) and Joe Poirier. Also shown is Mike Gauthier from Maine and client reps. This was while Dave Chess was our 498 Business Agent.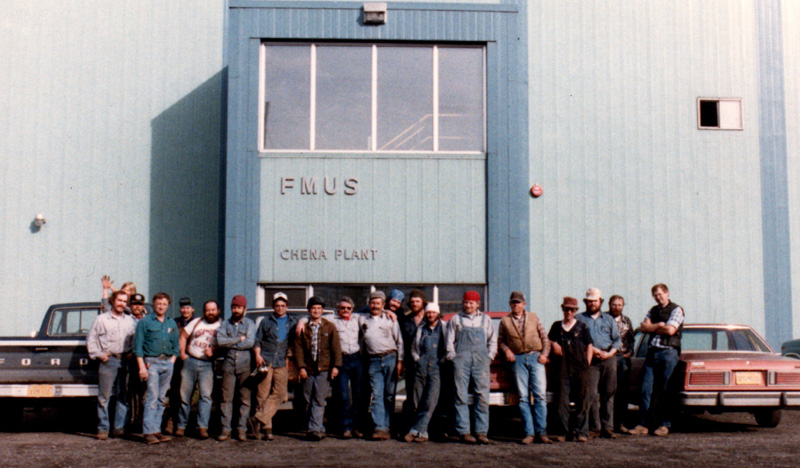 Name: Katie Greiff 9/27/16
Phone:
Reply Email: grkb235@lni.wa.gov
Registration is now open for Maritime Safety Day October 25, 2016, at the Beach Park Event Center, Des Moines, WA.
This one day safety event includes industry workshops, demonstrations and an exhibitor fair.
Opening remarks will feature Dr. Jennifer Lincoln, Director, NIOSH Center for Maritime Safety and Health Studies.
If you want to learn more about:
· Lock-out/Tags-Plus
· Fall Arrest / Rescue
· Toxic Preservative Coatings/ Confined Space w/Hot work
· Diver's in the Water - Hazards in Commercial Diving
· Incident Investigations
· What It Takes to be A Shipyard Competent Person
Then this event is for you!
All of the experts have been gathered together to bring you Maritime Safety Day. The event is geared toward workers, managers, employers and safety and health professionals.
***Pre-registration is required to qualify for the discounted rates, and special rates always apply for students and apprentices***
Click HERE for more details or to register today!
Feel free to forward this message to anyone you think may be interested attending the training or being an exhibitor at!
Use these hyperlinks to find out more about EXHIBITING or SPONSORSHIP opportunities at CSD.
Please visit the website www.wagovconf.org or call us if you need anything further.
Hope to see you at the Beach Park Center in Des Moines!
Katie Greiff
Department of Labor and Industries
Division of Occupational Safety & Health Maritime Safety Compliance Inspector
P: 360-415-4062
C: 360-900-6564
This Minion BBQ was made by members of Local 104. Boilermakers are creative people!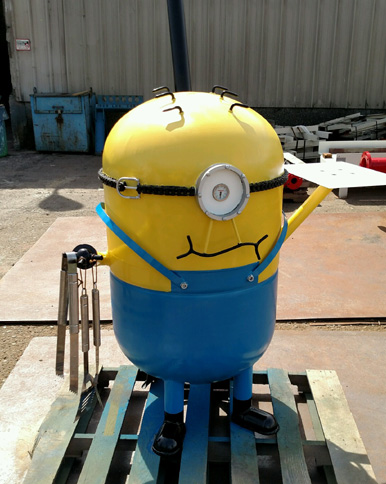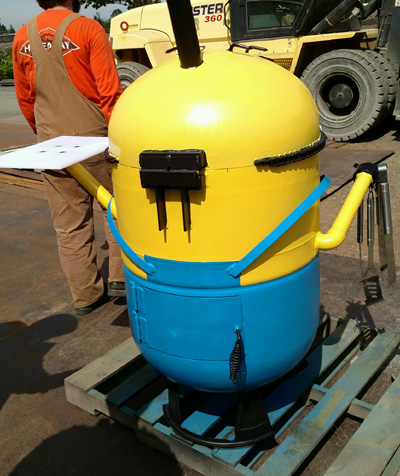 Boilermaker Matt Beck does his thing at Acrowood in Everett. Acrowood is the only company that employs Boilermakers within 104 that still uses Blacksmithing and Forging. Video was shot in slow motion, from start to finish actually only took 20 seconds. *Thanks to Brad Stedenfeld for the footage.
The pictures below represent some artwork done by a fellow Boilermakers in the Portland area. He does tattooing on hard hats, drawnings, air brush,pretty much anything. If you would like more info on getting something like this done for yourself give him a call and he will quote you a price. Read More...